The queens of RuPaul's Drag Race have had a massive cultural impact over the years, as has long-running fashion publication Vogue magazine. Vogue recognized the star power of Drag Race's queens and gifted eight of the show's winners with recreations of their own iconic covers over the years.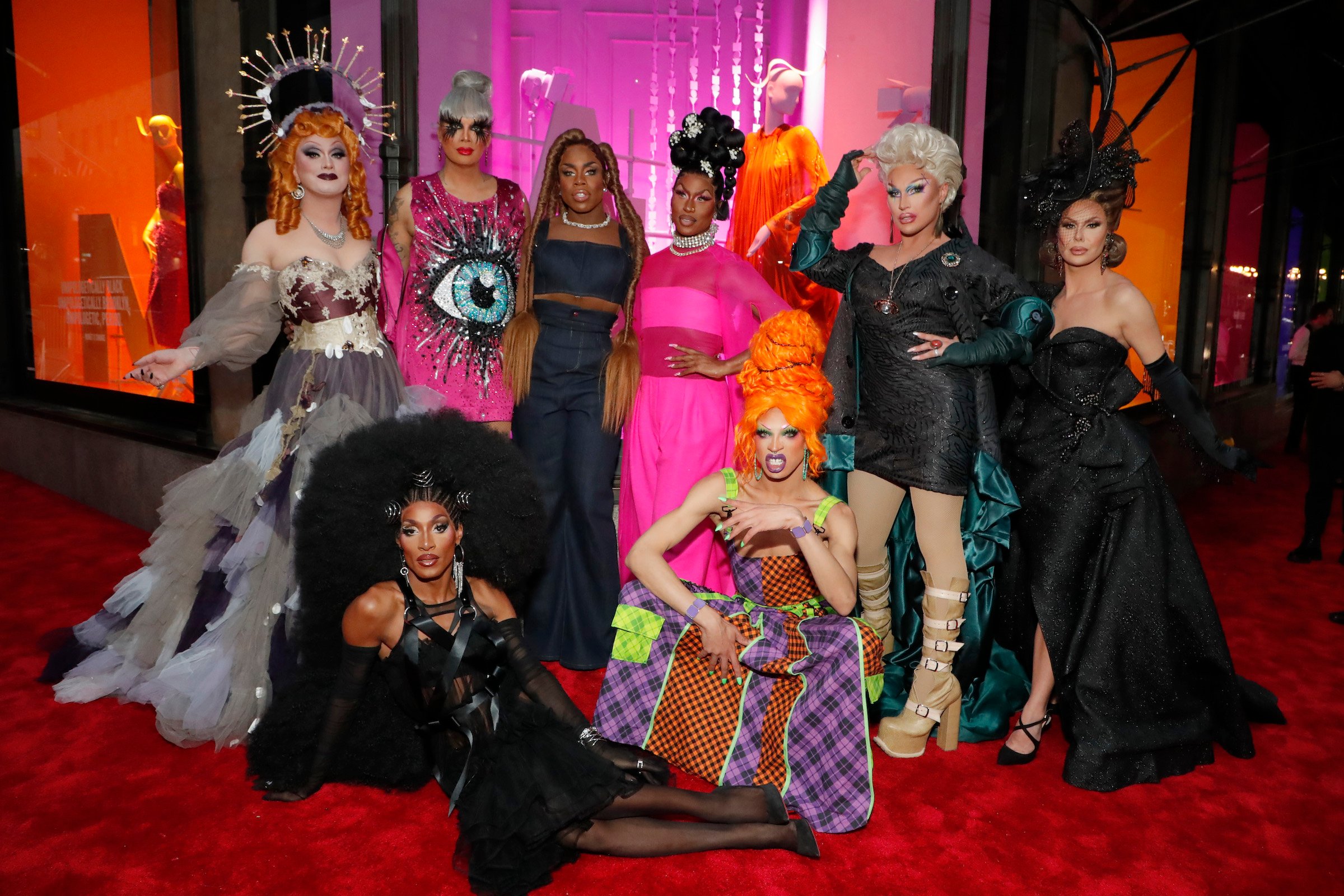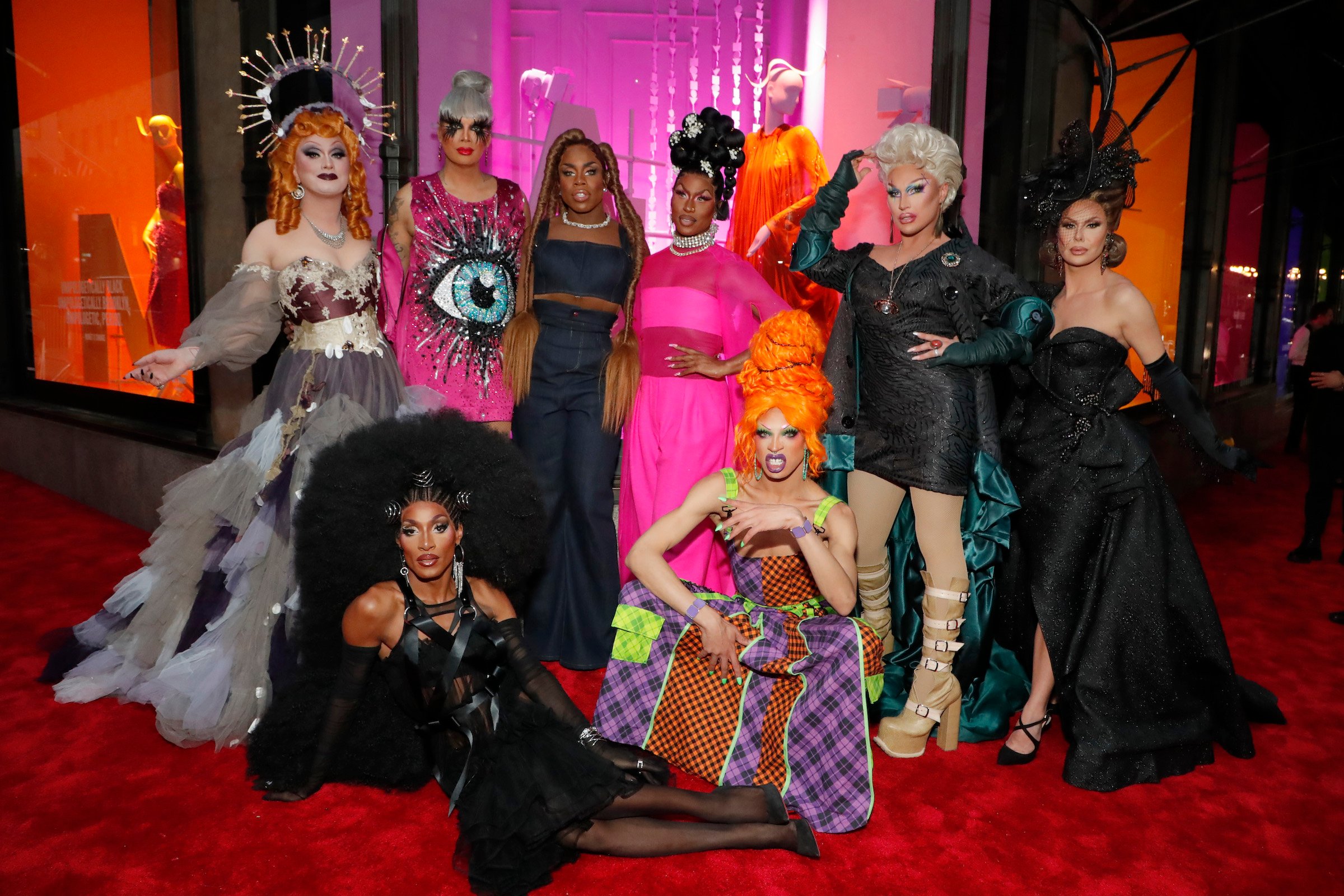 Season 7 of 'RuPaul's Drag Race' features all winners
Season 7 of RuPaul's Drag Race All Stars is the first Drag Race season to feature all winners from previous seasons. Raja, Jinkx Monsoon, Yvie Oddly, Jaida Essence Hall, Monét X Change, Trinity the Tuck, Shea Couleé, and The Vivienne came together to compete to see who would become the "Queen of All Queens."
Some queens, including Shea Couleé and Jaida Essence Hall, have gone on to model after their times on Drag Race: both were featured in Rihanna's 2020 Savage X Fenty show.
The 'Drag Race' winners recreated iconic Vogue magazine covers
To celebrate the winners of Drag Race returning to the competition, Vogue invited all eight queens to recreate classic covers of the magazine.
Shea Couleé, for example, recreated the February 1928 cover of Vogue.
"When doing my research, I was so enamored by the old hand-drawn covers of Vogue. There is something so deeply romantic about that era, and that's what I wanted to reflect with this recreation," she said. "Not only that, but this issue was on stands the month that my grandfather was born. Anyone who knows me knows how much I love to tie in personal and sentimental stories into my drag looks. I wanted to capture the demure and pure spirit of the figure in the original drawing, yet modernize it by placing a Black feminine figure in the role of the 'Spring Bride' circa 1928."
Raja, credited by many queens as the OG fashion icon of the show, recreated the February 1935 edition of Vogue. It comes after she recreated another iconic Vogue cover for All Stars 7's veil-themed runway.
"I was attracted to the two-dimensional, minimal, graphic nature of this cover," she said of her Vogue recreation. "Illustration was a huge part of fashion magazines in its earliest form, and as an artist, it was most attractive to replicate. I envisioned a sort of trompe-l'oeil moment with this image — could I execute this linear concept painted on myself? The challenge was fun to bring to life."
RELATED: 'RuPaul's Drag Race All-Stars' Season 6 is the First 'Drag Race' Season With This Distinction
Monét X Change got a shoutout from Oprah
Monét X Change, meanwhile, chose to do the Vogue cover from 2008 featuring daytime talk show icon Oprah Winfrey.
"When choosing an iconic Vogue cover to recreate, the image that immediately came to me was Oprah's," she said. "My grandmother is a huge Oprah Winfrey fan who procured everything Oprah all the time. I remember when the 2008 cover came out, she bought it and put both issues on our dining room table for the month in celebration of Oprah's poise, grace, and beauty. A grace that I have come to love and respect as the queen of daytime media — a title I one day hope to possess. There is absolutely no outdoing Oprah, so I chose an exact depiction with tasteful ornamentations."
Oprah herself even gave Monét a shoutout by reposting her Vogue cover on her Instagram Stories.
RELATED: 'RuPaul's Drag Race All Stars': Queens Aren't Allowed to Keep Their Legendary Legend Stars After Leaving the Show
Read the original article from
The Cheat Sheet
'RuPaul's Drag Race' Winners Were Featured in Their Own Vogue Magazine Covers
Source:
News Pinoy Buzz