The Challenge four-time finalist Cory Wharton and Are You the One? 5 star Taylor Selfridge recently welcomed their second daughter, his third overall. In the posts announcing the birth, they also revealed she was diagnosed with a heart defect.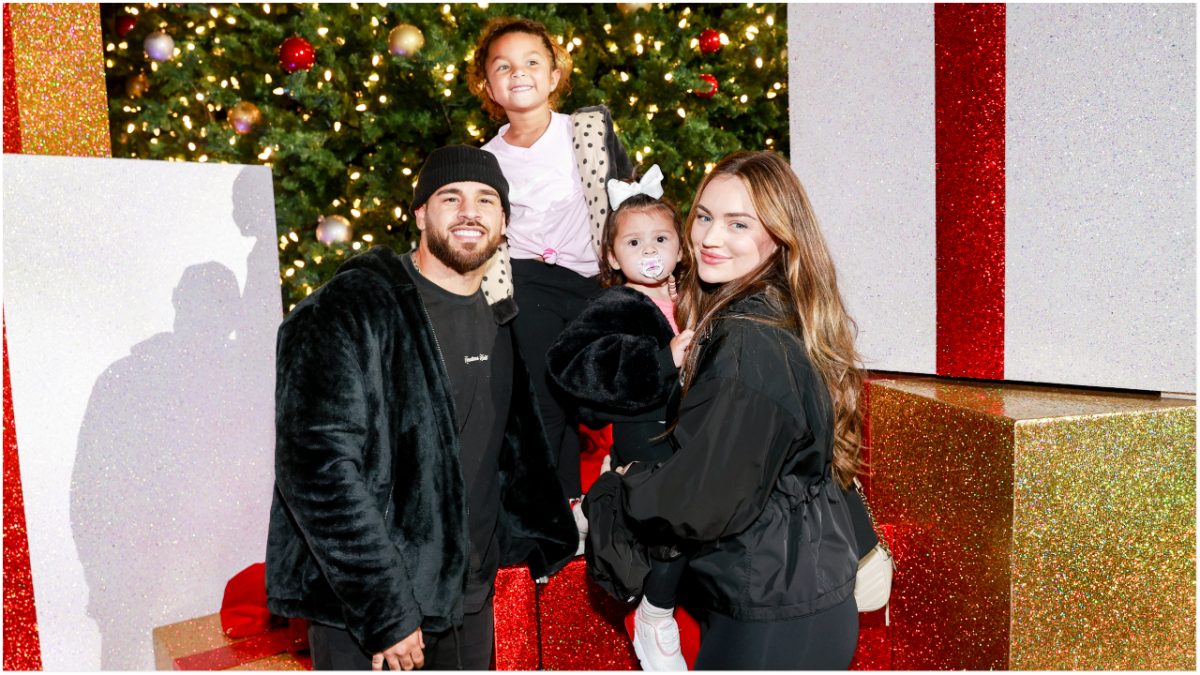 Cory Wharton revealed his third daughter's tricuspid atresia diagnosis
On June 1, 2022, The Challenge star Cory Wharton welcomed his second child with girlfriend Taylor Selfridge (Are You the One? 5).
He announced her birth a couple of days later with an Instagram post featuring several pictures of her in the newborn intensive care unit. In the caption, he revealed daughter Maya Grace's diagnosis of tricuspid atresia.
RELATED: 'The Challenge': Cory Wharton's Girlfriend Taylor Selfridge Hinted to Baby No. 2 Name
The reality star defined the "congenital heart disease" as what "happens when the heart's tricuspid valve does not develop." He updated his followers on her current health, noting Maya recently had her "first successful surgery" and is recovering, which is going "very well."
Cory also revealed his youngest daughter would have to undergo two more open-heart surgeries at around six months old and 4-years-old. "That's one down; we have two left," he added with the muscle emoji.
Taylor Selfridge admitted she feels 'helpless'
He continued the lengthy post by admitting he wasn't sure if he would divulge her diagnosis to his followers but decided to do so after hearing "positive stories" online.
"If we share her story and can touch the next family that's going through this, then that's what we want to do." Cory ended his caption by reiterating how much he loves his daughter and "can't wait" to take her home.
Taylor posted similar pictures on her Instagram account and clarified that Maya was diagnosed when she was around 22 weeks pregnant.
Taylor also revealed how "helpless" she feels in caring for Maya, adding she didn't get to hold her daughter until she was five days old. The reality star closed by noting the couple will bring their newborn home soon.
Cory and Taylor have two children together
After meeting in 2018 during Ex on the Beach US 1, Cory and Taylor began dating. The pair briefly split before the show aired as he wanted to focus on fathering daughter Ryder K., 4, who he shares with The Challenge finalist Cheyenne Floyd.
They eventually got back together and announced they were expecting their first child together in October 2019. The pair welcomed Mila Mae in April 2020.
MTV originally planned to air a birthing special for the couple, which they filmed as it happened during the height of the COVID-19 pandemic. However, the network axed it and parted ways with Taylor due to resurfaced racially insensitive tweets to show solidarity with the Black Lives Matter movement.
In March 2022, the couple revealed they were expecting their second child together in a photo shoot with the other kids holding a baby's sonogram. A month later, Taylor hinted at their unborn's child name starting with an "M" as she added "mama to MGW" to her Instagram account bio. The Challenge: All Stars 3 airs Wednesdays on Paramount+.
RELATED: 'Teen Mom': Taylor Selfridge and 'Challenge' Star Cory Warton Special Canceled after Racist Remarks Resurface
Read the original article from
The Cheat Sheet
'The Challenge': Cory Wharton Shares Third Daughter's Birth Heart Defect
Source:
News Pinoy Buzz