The Challenge star and four-time champ Darrell Taylor missed the finals for All Stars 3 after placing second in the first two seasons. After quitting the daily mission and losing the elimination round due to his legs cramping, Darrell admitted he isn't planning to return to The Challenge "anytime soon."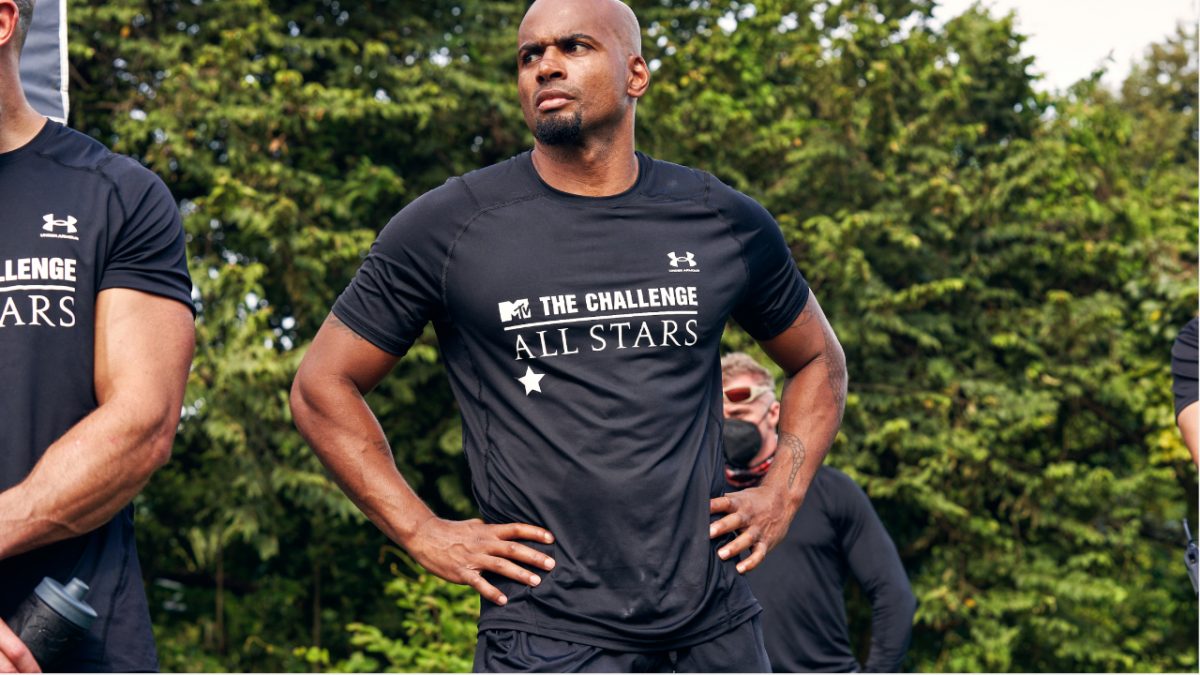 Darrell Taylor explains why he quit a daily mission in 'The Challenge: All Stars 3'
Four-time champ Darrell Taylor returned for the third The Challenge: All Star season in a row but quickly found himself in elimination when he quit the daily mission.
He had to face off against The Authority's choice three-time winner Jordan Wiseley but eventually lost when his legs cramped up.
RELATED: 'The Challenge 37': Darrell Taylor and Emy Alupei Got Into Heated Exchange During After Show
Following his early exit, Darrell talked to Entertainment Weekly about his choice to quit the daily mission, the first time he did so in his 20-year career on the show. He explained that he knew the upcoming challenge would feature heights, his worst fear, causing him to get "in my own head."
Even though he tried to push the feeling down, the four-time champ admitted he couldn't "fight it" and decided to pull out of the mission. When asked how long he stood on the ledge before the disqualification, Darrell explained he stayed there "for a while" until he "flipped out."
Darrell says he's not entirely done with 'The Challenge'
He also noted the differences in other height challenges, pointing out that he could see the water instead of usually not seeing the ground.
Host T.J. Lavin notably hates quitters, but Darrell said the BMX legend "was actually pretty supportive." While Darrell has competed in all three All Star seasons, placing second both times, he isn't sure when he'll compete again.
He admitted he's not planning to return "anytime soon" as he recently opened another CrossFit gym. "I've got to focus on that right now," he added.
However, Darrell isn't closing the door on his Challenge career, noting he might come back "in a year or so." The four-time champ "won't say I'm retired," but viewers won't see him compete for at least a couple of seasons.
Darrell has won four seasons of 'The Challenge'
Before competing on the Paramount+ hosted spinoff, the Oakland, California native premiered on Road Rules: Campus Crawl in 2002.
Darrell then went on The Challenge, first appearing in The Gauntlet (2003), which he won. The 42-year-old returned for The Inferno (2004), The Inferno 2 (2005), and Fresh Meat (2006), winning them all and breaking a record.
He also competed in The Ruins (2009), Fresh Meat 2 (2010), Invasion of the Champions (2017), Dirty 30 (2017), and Double Agents (2020) but failed to advance to the finals again. During his career on the show, he won over $248,000.
Darrell then joined the cast of All Stars, in which he made it to the finals for the first two seasons, placing second. His early exit from season 3 marks his first time missing the finals in the spinoff. The Challenge: All Stars 3 airs Wednesdays on Paramount+.
RELATED: 'The Challenge': Darrell Taylor Explains Why He Chose 'Big Brother' Alliance Over CT Tamburello
Read the original article from
The Cheat Sheet
'The Challenge': Darrell Taylor Isn't Planning to Return 'Anytime Soon'
Source:
News Pinoy Buzz