The Young and the Restless star Eileen Davidson and Beth Maitland have achieved a massive milestone. The actors celebrate their 40th anniversary of playing sisters Ashley and Traci Abbott. To commemorate the occasion, the show has a special tribute planned for the ladies.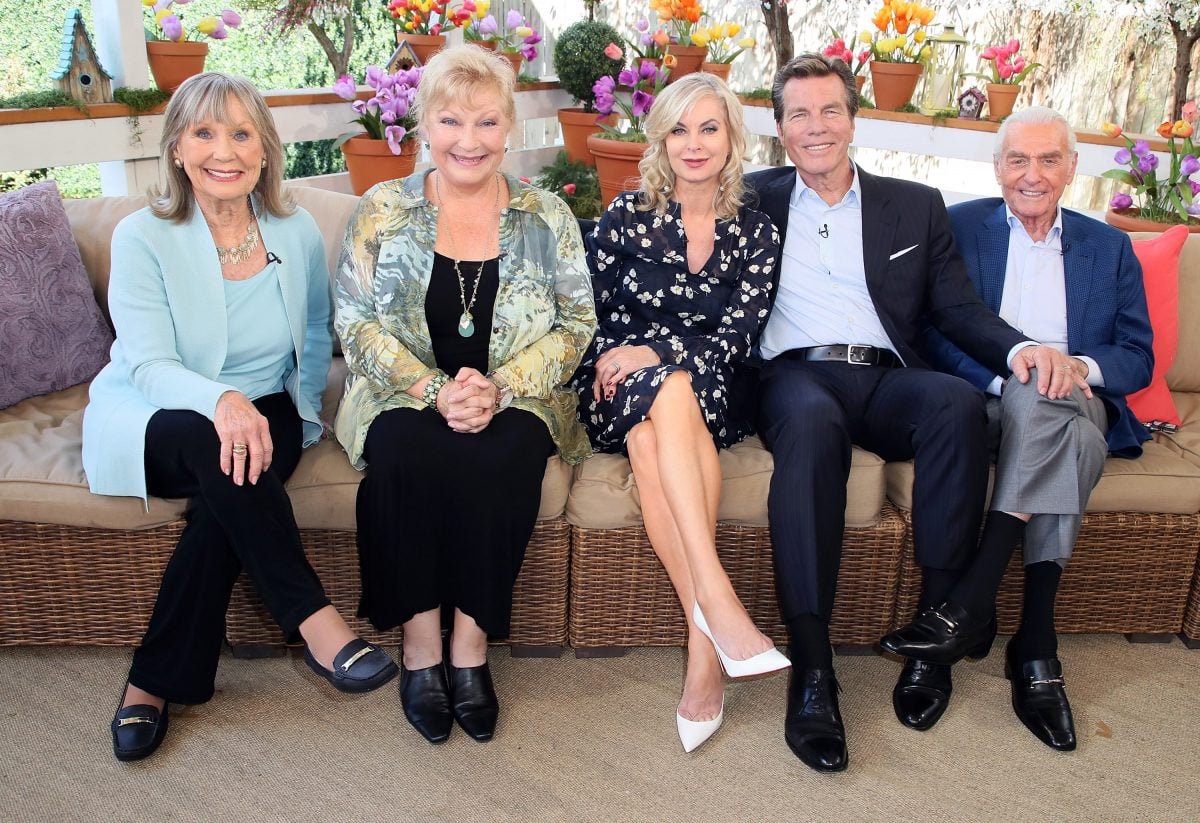 'The Young and the Restless' has a special episode dedicated to Eileen Davidson and Beth Maitland
In June 1982, Davidson and Maitland debuted on The Young and the Restless. Davidson's first air date as Ashley came on June 11; six days later, Maitland debuted as Traci. The Abbotts are a central family on the show, and Ashley and Traci are beloved members.
In the past 40 years, viewers have watched the good and bad moments of the Abbott sisters. Now fans will have a chance to relive their history. On Friday, a special episode will celebrate the lives of Ashley and Traci.
In the episode, Ashley and Traci will talk with their niece Allie Nguyen (Kelsey Wang). The women will reflect on their lives while sharing stories about the Abbott family.
A glimpse at Ashley and Traci Abbott's history
For the past four decades, Ashley and Traci have been a central focus of The Young and the Restless. Like many Genoa City characters, the sisters' lives have been drama-filled. One of Ashley's first storylines was discovering that John Abbott (Jerry Douglas) wasn't her biological father.
Another of Ashley's memorable stories is her on-again, off-again love affair with Victor Newman (Eric Braeden). Ashley and Victor become one of the soap opera's most famous pairings, yet their relationship is plagued by Victor's ex-wife Nikki Newman (Melody Thomas Scott). Although Ashley and Victor are no longer together as a couple, they remain connected because of their daughter Abby Newman (Melissa Ordway).
RELATED: 'The Young and the Restless': Ashley Abbott Was Engaged to This 'The Bold and the Beautiful' Hunk
Traci also faced her share of drama. As a teen, she was self-conscious about her appearance and was bullied by her former friend Lauren Fenmore (Tracey E. Bregman). When Traci became an adult, she married Brad Carlton (Don Diamont), and they had a daughter Colleen Carlton (Tammin Sursok).
However, like many couples, they had their problems. At one point, Traci fought Ashley over Brad's affections. Although Traci and Brad divorced, they remained friends. In 2009, Traci and the Abbotts were dealt with a double tragedy with the deaths of Brad and Colleen.
Eileen Davidson and Beth Maitland reflect on their 40 years with 'The Young and the Restless'
Davidson and Maitland join their The Young and the Restless co-star Kate Linder in the 40th-anniversary club. Being on a show for 40 years is a huge milestone, and Davidson and Maitland feel the love from their co-stars and fans.
In an interview with CBS Watch Magazine credits the fans with making Traci a popular character. "Truly, I can't imagine what my life would look like without being an Abbott. Traci has been through some things. The viewers who have lived those stories with her are part of her successes and DNA. Our fans are what keep our world spinning in its orbit, and I am so grateful to everyone who tunes in."
Davidson also echoed Maitland's sentiments when discussing her time on the show. "I never would have guessed walking through the doors of the Artists Entrance in 1982 would have such a tremendous effect on my life. I've been able to work with such incredible actors. I will always be grateful to the fans for their loyalty and love for The Young and the Restless and the Abbotts!"
Fans will take a trip down memory lane as Davidson and Maitland's special episode airs on June 17. Cheers to many more years to come as everyone's favorite Abbotts.
RELATED: 'The Young and the Restless': Fans Want to See More of Traci
Read the original article from
The Cheat Sheet
'The Young and the Restless': Eileen Davidson and Beth Maitland Celebrate 40th Anniversary
Source:
News Pinoy Buzz