Sharon Newman (Sharon Case) is a beloved heroine on The Young and the Restless. Since 1994 viewers have watched the turmoil unravel in her life. While Sharon's history is well known, one secret from her past has piqued the fans' curiosity.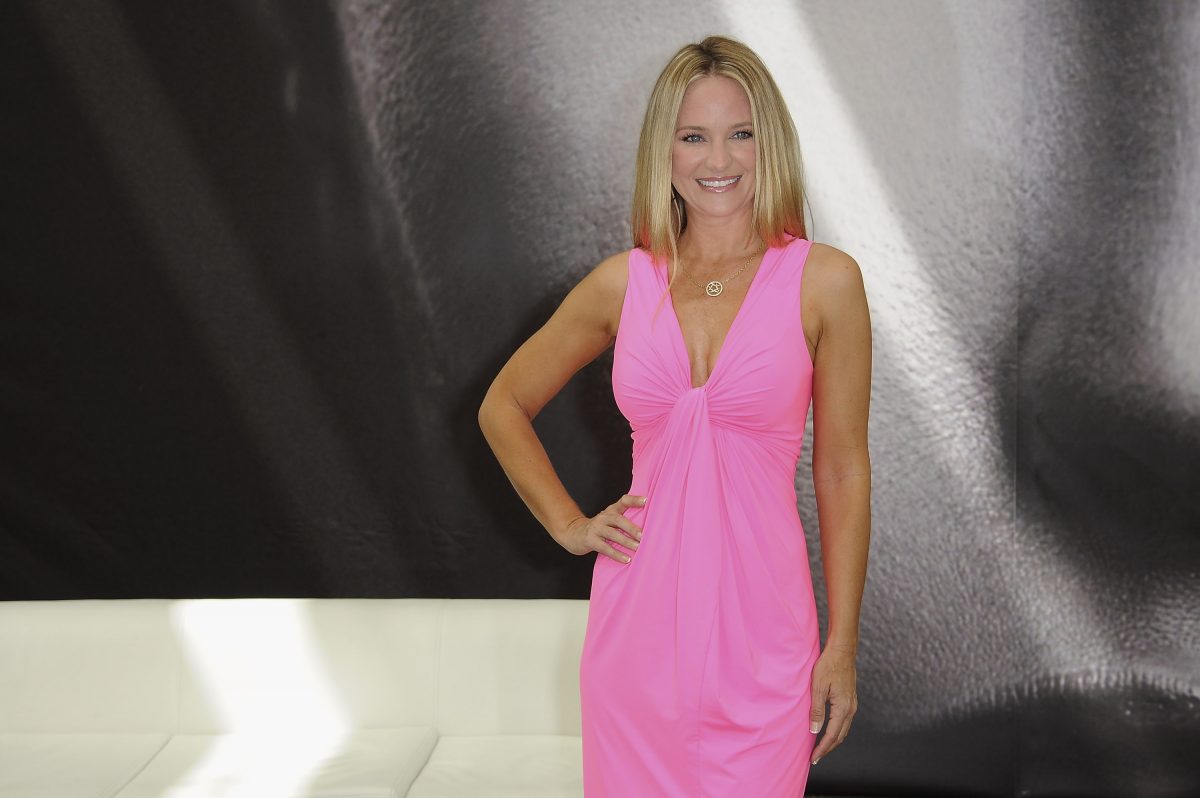 'The Young and the Restless' fans are curious about Sharon Newman's father
When Sharon debuted on The Young and the Restless, she was a teenager. The only thing viewers knew about her was that she was Nick Newman's (Joshua Morrow) new love interest. As for Sharon's home life, she lived with her mother, Doris Collins (Karen Hensel), who was paralyzed in a car accident. Sharon felt guilty because her mother's accident occurred when Doris was out searching for her.
Sharon's father has never been mentioned, and it's implied Doris was a single mother. Many fans believe having her father arrive in Genoa City would be a good storyline as Sharon explores how his abandonment affected her. The identity of Sharon's dad is one of the long-running mysteries in the soap opera.
A new theory has Ashland Locke being Sharon Newman's dad
The Young and the Restless writers have no interest in exploring Sharon's dad; however, that hasn't stopped fans from theorizing about his identity. The latest theory is that Sharon's papa is already in Genoa City. Her father is the town's newest pariah Ashland Locke (Robert Newman).
RELATED: 'The Young and the Restless': Who Will Sharon Blame for Rey's Death?
Speculation about Ashland and Sharon being related came after the May 30 episode when she confronted him about faking his illness. The scenes wowed the audience, and immediately fans lit up Twitter, debating the theory about Sharon and Ashland.
"It would be interesting if Ashland was Sharon's father," suggested one user.
"He can't be b/c her mother and father were married, and he left them. Her mother would certainly know who he was if Sharon was too young to remember him," another viewer retorted.
"Her mother is never around to confirm or deny," another fan replied.
The father and daughter plot twist would be huge for 'The Young and the Restless'
Sharon being Ashland's daughter, would be a massive twist on The Young and the Restless. The revelation would bring lots of drama. Sharon would deal with mixed emotions as she deals with her father's identity. She'll want answers about why he walked out on her, and his explanation would either help or hurt their relationship.
Meanwhile, Nick will be extra protective of Sharon. After everything she's been through recently with Rey Rosales' (Jordi Vilasuso) death, he doesn't want to see her get hurt. Given Ashland's unsavory history, Nick will warn his former brother-in-law to stay away from Sharon.
As for Victoria Newman (Amelia Heinle), she'll be shocked that Sharon is her stepdaughter. The two women aren't best friends, and the new situation will have them clashing. More family drama will ensue when Victor Newman (Eric Braeden) decides to use Sharon in his vendetta against Ashland, much to Nick's disapproval.
Ashland as Sharon's father has the potential to be an exciting storyline and give him connections to Genoa City. Whether the theory turns out to be true remains to be seen. However, it hasn't stopped fans from hoping the mystery of Sharon's father will be solved.
RELATED: 'The Young and the Restless': Sharon Case Opens up About Filming Grieving Scenes
Read the original article from
The Cheat Sheet
'The Young and the Restless' Speculation: Could Sharon Be Ashland's Daughter?
Source:
News Pinoy Buzz