After 36 years, Tom Cruise feels the need for speed again in Top Gun: Maverick. And in many ways, the new movie and its predecessor serve as a perfect bookend to two very different eras of the actor's career. But Top Gun: Maverick doesn't just function as a tribute to Cruise's increasingly undeniable status as one of the last movie stars. The film also pays homage to several people who were integral in the success of the original 1986 classic.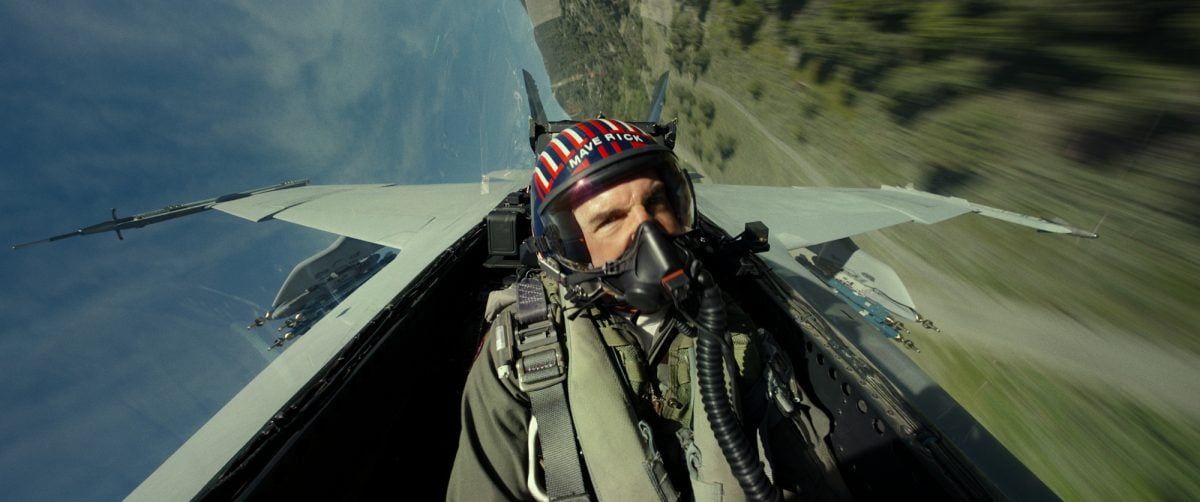 'Top Gun: Maverick' is dedicated to the first movie's director
Top Gun hit theaters only a few years after Cruise made his big-screen debut. And while the actor had already starred in Risky Business, his role as Pete "Maverick" Mitchell was the one that secured him as a box office draw. He and Scott even reteamed just a few years later for 1990's Days of Thunder. But the prospect of a Top Gun sequel nearly put them together again.
Development of the movie reportedly began as early as 2010. And Scott had every intention of returning to the director's seat. In fact, the director was working on it right up until his tragic death in 2012. Naturally, much of Scott's influence remains in Top Gun: Maverick. And in many ways, the movie serves as a dedication to the phenomenon he created back in the 1980s.
RELATED: The Opposite of 'Top Gun: Maverick': 9 Tom Cruise Movies With the Worst Opening Weekends
The movie also serves as a loving tribute to 1 of the original stars
In addition to Scott, Top Gun: Maverick features another shout-out to a integral part of the first movie's crew. Producer Don Simpson receives credit in the film, particularly with its use of the Don Simpson/Jerry Bruckheimer Films logo. Simpsons – Bruckheimer's longtime producing partner – died in 1996. During his lifetime, the pair made films like Beverly Hills Cop and Bad Boys.
But there's another tribute built into the narrative of Top Gun: Maverick for actor Val Kilmer. The actor reprises his role as Tom "Iceman" Kazansky from the first film. And his poignant scene with Cruise directly tackles Kilmer's real-life health. In 2017, the actor revealed his battle with throat cancer, which sadly led to the loss of his voice. His involvement in Top Gun: Maverick serves as a celebration of Kilmer's iconic role in the first movie and his career as a whole.
'Top Gun: Maverick' introduces a whole new crew of Navy pilots
In many ways, Top Gun: Maverick looks to the past. But this plays an integral role in the story as well. The movie's tributes to its cast and crew neatly fit in a story that sees Maverick struggling to come to terms with his past and trying to find a new way forward. But besides its nostalgic kick, Top Gun: Maverick ultimately takes the characters and the franchise in a new direction.
Cruise's insistence on making the aerial sequences in Top Gun: Maverick as realistic and immersive as possible is a big part of how it innovates its own source material. But the introduction of a whole new cast of Navy pilots – including stars like Miles Teller, Glen Powell, and Monica Barbaro – ensure the Top Gun movies not only beloved but relevant for years to come.

RELATED: 'Top Gun: Maverick' Director Reveals Everything He Wanted for a 'Top Gun' Sequel Besides Tom Cruise
Read the original article from
The Cheat Sheet
'Top Gun: Maverick' Pays Tribute to More Than the First Movie's Director
Source:
News Pinoy Buzz