Fans were thrilled that Netflix has finally announced a release date for Virgin River Season 4. The new season of the beloved drama series, based on the books by Robyn Carr, is set to hit the streaming service on July 20, 2022. We will see if Mel Monroe (Alexandra Breckenridge) and Jack Sheridan (Martin Henderson) can recover from a botched proposal and Mel's pregnancy revelation.
Moreover, it looks like Jack's best friend and business partner, John "Preacher" Middleton (Colin Lawrence), is about to step into a new chapter of his life. In fact, his new love interest is portrayed by the actor's real-life wife.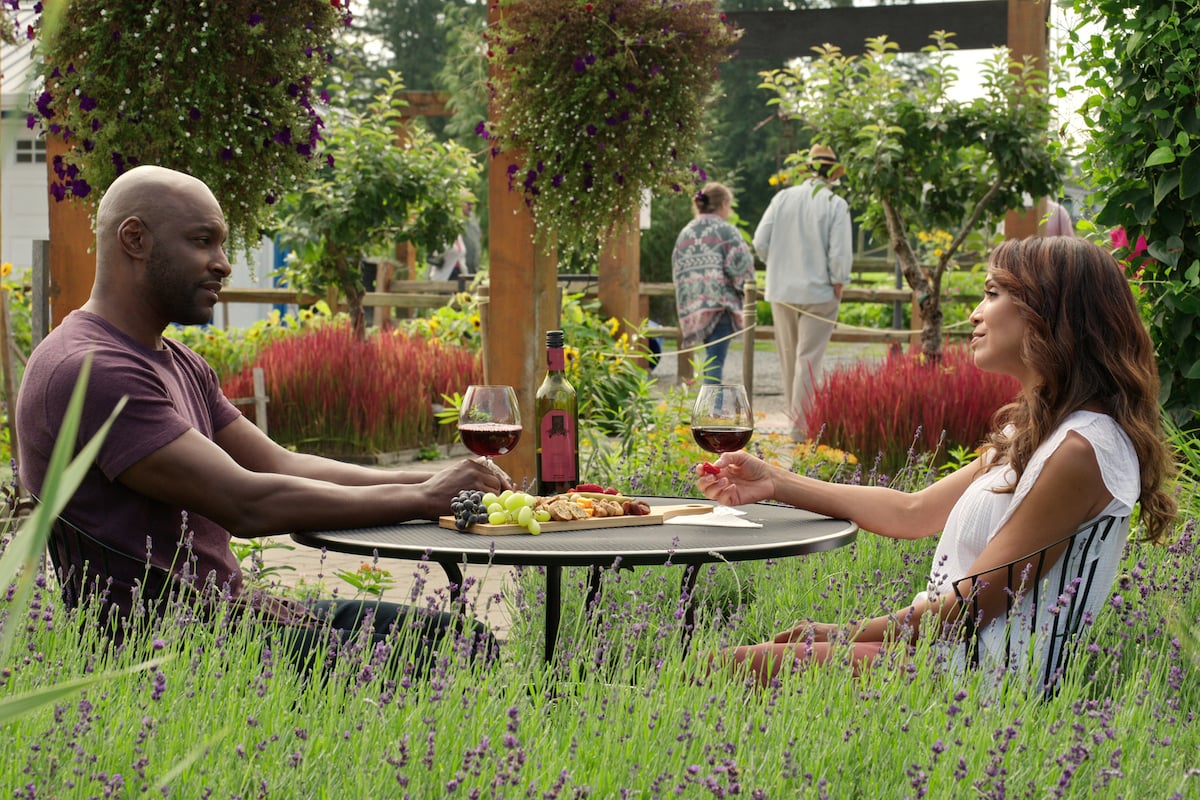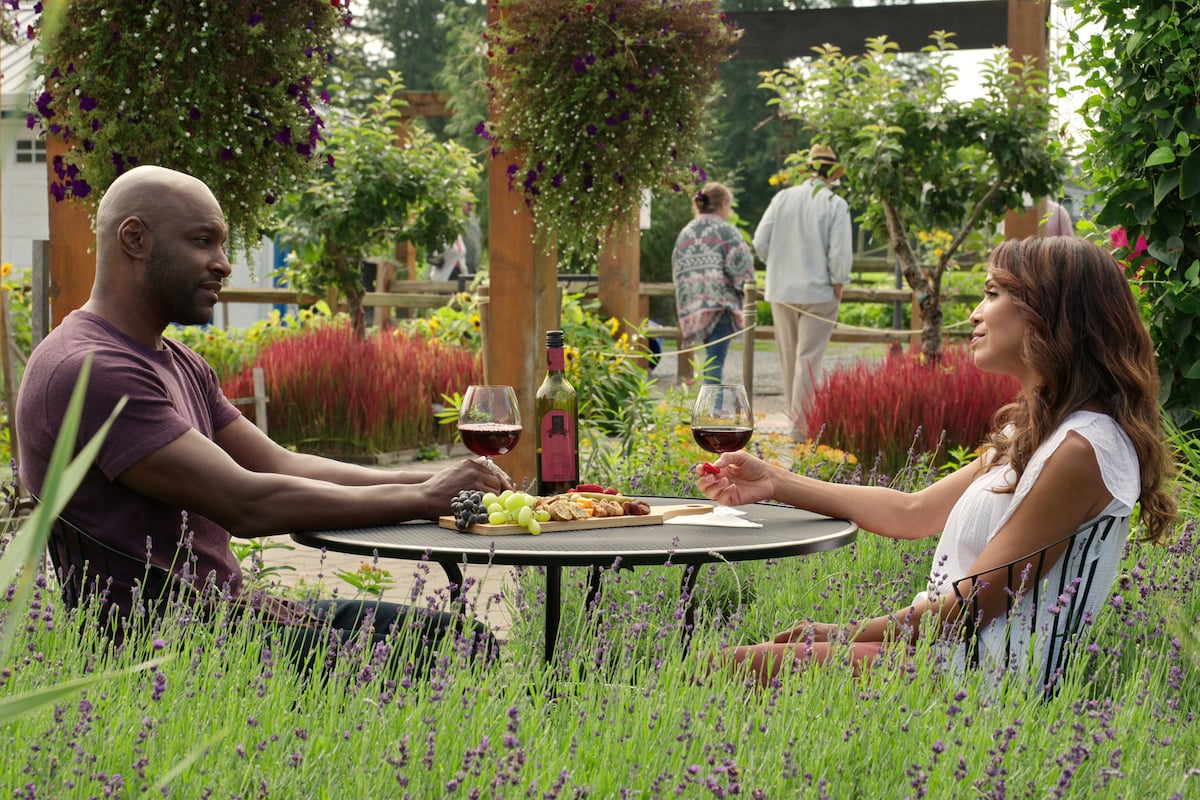 Preacher survived by being drugged in 'Virgin River' Season 4
At the end of the third season of Virgin River, Preacher was lured to his death by a supposed friend of Paige's (Lexa Doig). He was taken to the woods, drugged, and left for dead. Luckily from the photos and previews that Netflix has released surrounding season 4, the chef and former Marine lives to see another day.
It even looks like Preacher is ready to turn over a new leaf. Though his romance with Paige never really went anywhere, it appears that he is about to get a second chance at love. For Lawrence, it's a super special casting.
RELATED: 'Virgin River': Fans Might Not Find out Who Shot Jack for a Long Time
Colin Lawrence's real-life wife will portray his new love interest
Lawrence's real-life wife, Lucia Walters, is joining the cast of Virgin River as a woman named Julia who will be Preacher's new love interest. In a new photo from the fourth season, fans can spot the real-life couple enjoying a date with some wine and a charcuterie board in a stunning garden.
The pair have been together for 20 years and have two children together. They live in Vancouver, not too far from where the series is shot. Moreover, this is not the first time they've starred together on screen. In Fifty Shades Darker, they could be spotted in an elevator scene with the main characters.
Still, as excited as fans are to see the couple working together on screen, they do think that a new love interest for Preacher could affect his bond with Paige and Christopher (Chase Petriw).
Preacher's new love could affect Paige and Christopher in 'Virgin River' Season 4
Though we know Preacher is still alive, we're not sure what happened with Christopher once Vince (Steve Bacic) came looking for him. Now fans are concerned that Preacher will be so distracted by his new love interest that he will push the mother/son pair to the back of his mind.
In fact, a clue from the season 4 description hints that this could be the case. According to Deadline, it reads, "Even as Preacher forges a new romantic connection, he can't help but hold out hope for being reunited with Christopher and Paige."
We highly doubt that Preacher would just forget about the pair, especially since he was so close to Christopher, but we are excited to see him happy without dealing with someone else's issues.
RELATED: 'Virgin River': Jack Might Not Be the Father of Charmaine's Babies
Read the original article from
The Cheat Sheet
'Virgin River': An Actor's Real-Life Wife Will Portray His New Love Interest in Season 4
Source:
News Pinoy Buzz