The members of rock band Bon Jovi are mourning the death of one of its founding members, bass player Alec John Such. Such died in June 2022 at the age of 70, and left behind family, friends, and a sizable net worth.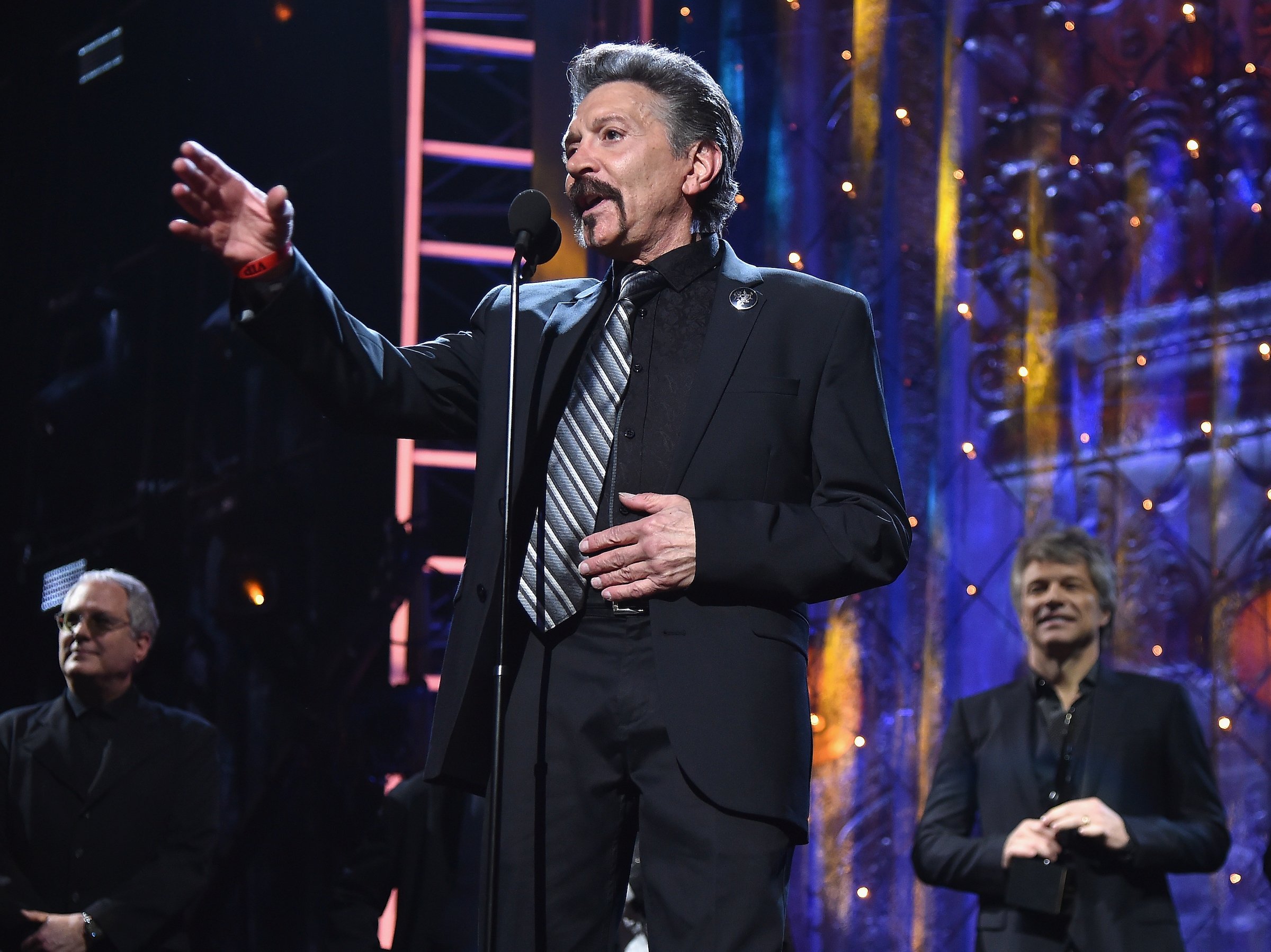 Alec John Such was a founding member of Bon Jovi
Alec John Such started playing music professionally in a band called The Message. One of his bandmates was future Bon Jovi guitarist Richie Sambora, and he also was a childhood friend of future Bon Jovi drummer Tico Torres.
At the turn of the 1980s, Such was the manager of a music venue known as the Jernee Mill Inn, later renamed to Hunka Bunka and now the Starland Ballroom. Such booked Jon Bon Jovi's band at the time, Bon Jovi & The Wild Ones, and believed he was a talented artist.
The success of Bon Jovi's 1984 single "Runaway" spurred Such to join the band himself. Torres and Sambora, along with keyboardist David Bryan, joined Jon Bon Jovi in his band. They would remain the original lineup for ten years, with Such playing bass on their first five albums.
Such eventually parted ways with Bon Jovi in 1994. A few years later, in a 2000 interview with the Asbury Park Press, he claimed that being in the band "felt like work, and I didn't want to work."
However, the former groupmates still had respect for each other. During Bon Jovi's induction into the Rock and Roll Hall of Fame in 2018, Such reunited with his former bandmates and shared his gratitude for the years he spent in the iconic band.
"When Jon Bon Jovi called me up and asked me to be in his band many years ago, I soon realized how serious he was and he had a vision that he wanted to bring us to, and I am too happy to have been a part of that vision," he said.
RELATED: Jon Bon Jovi Had to Choose Between Music and the Military as His 3 Best Friends Joined the Navy
Alec John Such's net worth at the time of his death
Such maintained a low profile after leaving Bon Jovi in the 1990s. But his work with the band led him to financial success.
According to Celebrity Net Worth, Such was worth approximately $10 million at the time of his death.
Jon Bon Jovi gave his condolences
Following Such's death in 2022, Jon Bon Jovi paid his respects in an Instagram post.
"We are heartbroken to hear the news of the passing of our dear friend Alec John Such," he said. "He was an original. As a founding member of Bon Jovi, Alec was integral to the formation of the band."
"To be honest, we found our way to each other thru him," Bon Jovi continued. "He was a childhood friend of Tico and brought Richie to see us perform."
"Alec was always wild and full of life," he concluded. "Today those special memories bring a smile to my face and a tear to my eye. We will miss him dearly."
RELATED: Jon Bon Jovi Says the Key to His Success as a Young Musician Was the 'Drinking Age in New Jersey'
Read the original article from
The Cheat Sheet
What Was Bon Jovi Founding Bassist Alec John Such's Net Worth at the Time of His Death?
Source:
News Pinoy Buzz